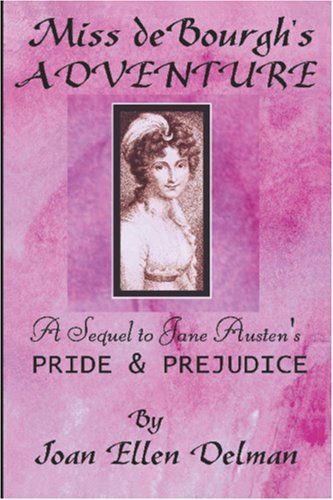 Lady Catherine de Bourgh had always intended a marriage between her daughter Anne and her nephew Mr Darcy. But when Mr Darcy has the temerity to thwart her plans by marrying Miss Elizabeth Bennet instead, Lady Catherine resolves on bringing Anne to Bath to seek a husband. Shortly after their arrival, her ladyship is run down by a reckless coachman, and Mr and Mrs Collins hasten to Bath to be of service. As Lady Catherine recuperates from her injuries, Anne is befriended by the beautiful Louisa Wynnewood, and courted by Miss Wynnewood's oh-so-charming and irresistibly handsome brother. But can the Wynnewoods be trusted - or are they only after Anne's fortune? A satisfying love story, written with elegance and wit.


I GIVE THIS BOOK:
MY THOUGHTS:
I love reading Pride & Prejudice spin-offs, so I knew Miss De Bourgh's Adventure was one I would want to read. I did very much enjoy the story, but for a novella it was slow read. I expected to be able to read it a couple hours, but it wound up taking me a whole lot longer.

It was interesting to finally see how Anne would behave without her overpowering mother by her side. The ending was predictable but nonetheless enjoyable.

I would recommend this book to fans of Jane Austen.
If you found this review helpful, will you please click yes HERE. Thanks!