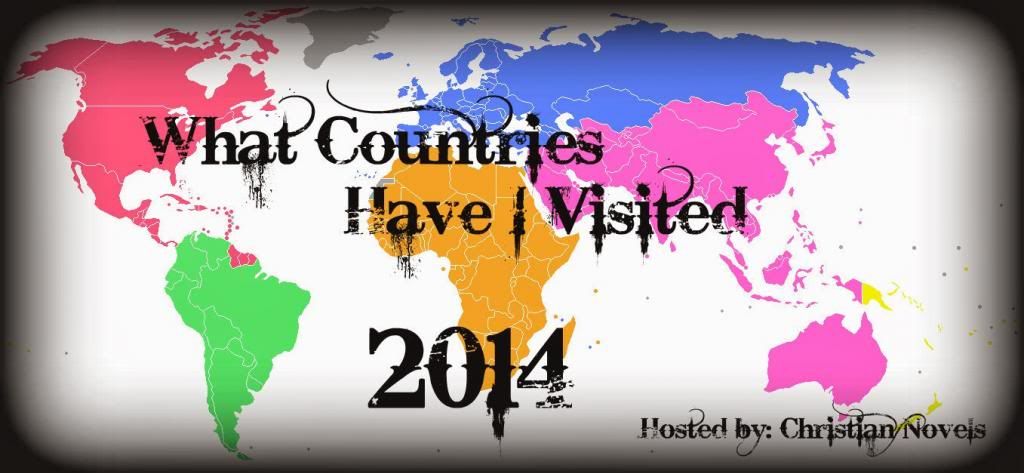 What Countries Have I Visited 2014
January 1, 2014- December 31, 2014
I loved doing it this year and was really hoping it would be going again for next year. When I saw the signup for it (just now) I was super happy and knew there was no question about my participation in it.
It's a no pressure challenge, you can use one book for multiple countries so it can be really easy if you get the right book(s).
Last year I chose to read 30+ countries, which I'm still not done with but hope to be able to finish with the books I'm currently reading. That was definitely a stretch, so I'm going to lower my goal for the coming year and am choosing
Adventurer-Visit 20 countries.
I will keep track of my progress on my 2014 Reading Challenges page
HERE
.
If this challenge sounds fun to you, be sure to check out the full details and signup by going
HERE
.