"Waiting On" Wednesday is a weekly event that spotlights upcoming releases that we're eagerly anticipating.
This week's pre-publication "can't-wait-to-read" selection is: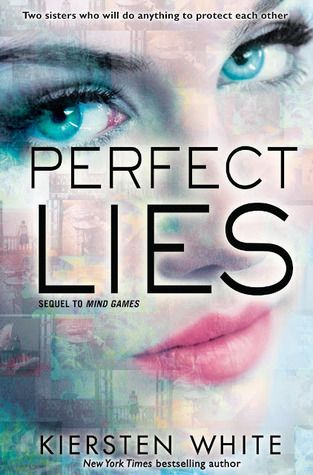 Annie and Fia are ready to fight back.
The sisters have been manipulated and controlled by the Keane Foundation for years, trapped in a never ending battle for survival. Now they have found allies who can help them truly escape. After faking her own death, Annie has joined a group that is plotting to destroy the Foundation. And Fia is working with James Keane to bring his father down from the inside.
But Annie's visions of the future can't show her who to trust in the present. And though James is Fia's first love, Fia knows he's hiding something. The sisters can rely only on each other - but that may not be enough to save them.

Why I want to read it:
I read and enjoyed
Mind Games
, the first book in the series, and really want read this one to see what happens next.